• For Art Lovers • Happy Mother's Day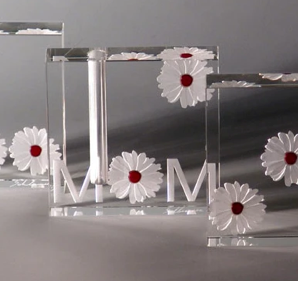 ---
While the glass studio has captured his attention unlike anything else, he will remain an artisan at heart who invents through experimentation. Stephen gets involved with his medium in a hands-on approach. The creative process being a constantly evolving experience with ever changing results. He remains inspired to continue to look at the world in a new way. His Pasadena Studio is an inventive hub of the many kiln-slumped glass vases, platters, and bowls that are known today throughout the United States. Each piece is carefully shaped, polished and ground, and embellished with sand-carved designs before it is signed and...
---
Can you believe that we are now heading to Nov?! I feel that I haven't achieved as much as I have planed. I know a lot of you might think I am speaking your langauge. Let's don't get stressed! Isn't there is a saying of the goal of 2020: Healthy is Wealthy! We made it! lol Let's take a break, celebrate Columbus's birthday and grab the great deal Eclipse offers of 10% off + FREE Shipping (>$100)! Use code: COLUMBUS10! Limited time Offer ends in Oct 20, 2020! Happy shopping! 
---
When you support a Gallery, you are supporting dozens of artists and their dreams!  It's been a tough year to everyone of us with the global pandemic, the flooding around the coastline and the wild fires on the west coast.  Among us, there is a special group of people, they never stop pursuing their dreams, showing us a world of their imagination, bring us joy, beauty and more... Your support of American artists and their small business is much appreciated.   
---
I know it's been stressful to all of us since March, since the new word of "Covid" showed up and recklessly broke
 into our life!